Telling Stories to connect people and bring Communities Back Together


September's "Training for The Storyteller"
and "Training for Telling the Story"
opens for Enrollment in August.



ENROLLMENT HAS OPENED
Below you can find out about each of the different trainings and how they work together.
Outcomes of Restorative Storytelling Training include:
• the ability to instantly read any room of diverse listeners
• maintain optimistic and calm confidence with challenging conversations
• mastery of a wide range of storytelling techniques
• a deep knowledge and appreciation of story mechanics
• ability to instantly calibrate prepared content to meet the needs of a listener
• finding the most powerful image that will yield the most enduring transformation
• pure joy when speaking
It is the most powerful teaching and leadership tool available for rooting out the source of personal and community separation
...and then restoring a community back to Whole.
Restorative Storytelling is Taught in Three Levels
Each level is its own course and offers specific skills, but all three levels are necessary for teacher certification.
Our goal is to help teachers, mentors and change-makers who commonly:
• Do not have 
adequate time and reserves
to do what is needed while maintaining personal balance 
• Can be overwhelmed
by the needs of those with different learning profiles, behavior issues and complex social dynamics.
• Are insecure and feel vulnerable about the content and curriculum being
welcoming and inclusive enough
for a diverse community.
• Feel like nothing ever goes how you want it to go.
 The students get unhinged, parents get offended and colleagues are overly sensitive.
Restorative Storytelling is the change-making tool the next generation needs. It's time to bring it to them.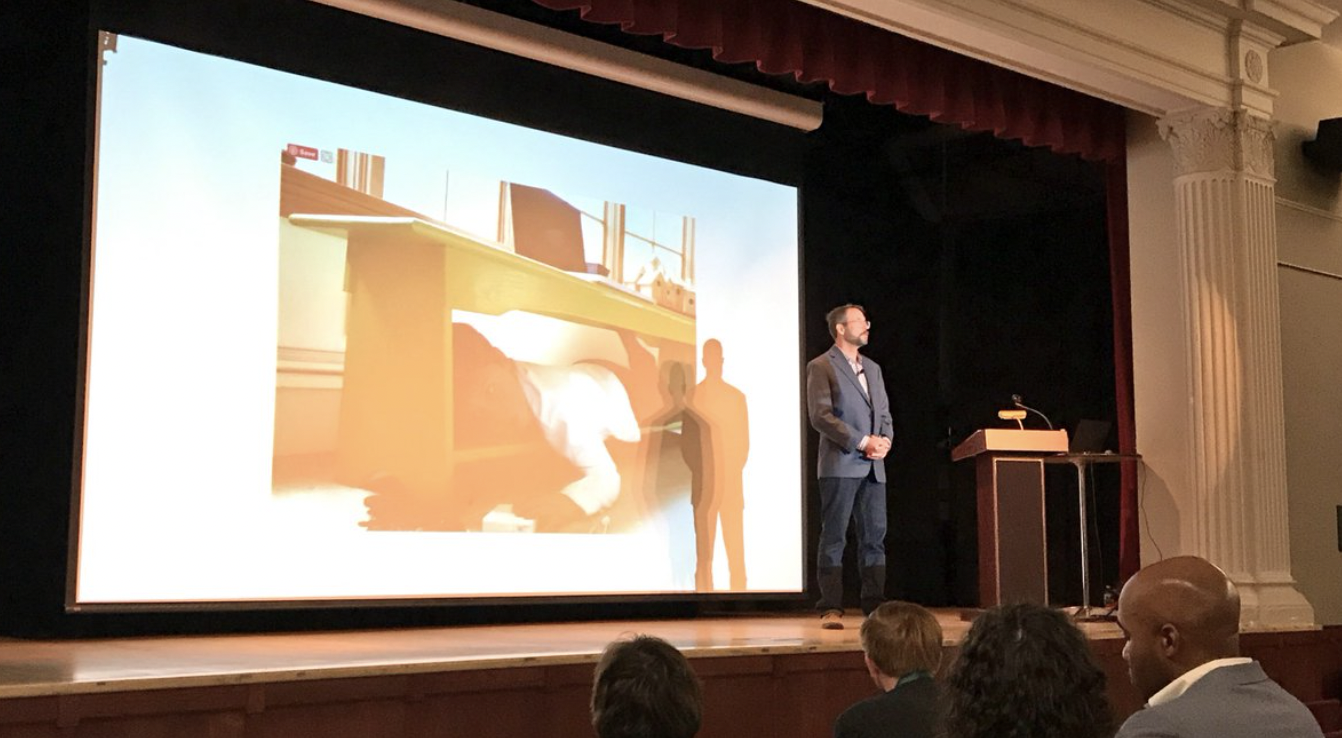 For the past seven years, David has been traveling around the country delivering talks and short workshops to leaders in education, government, and business.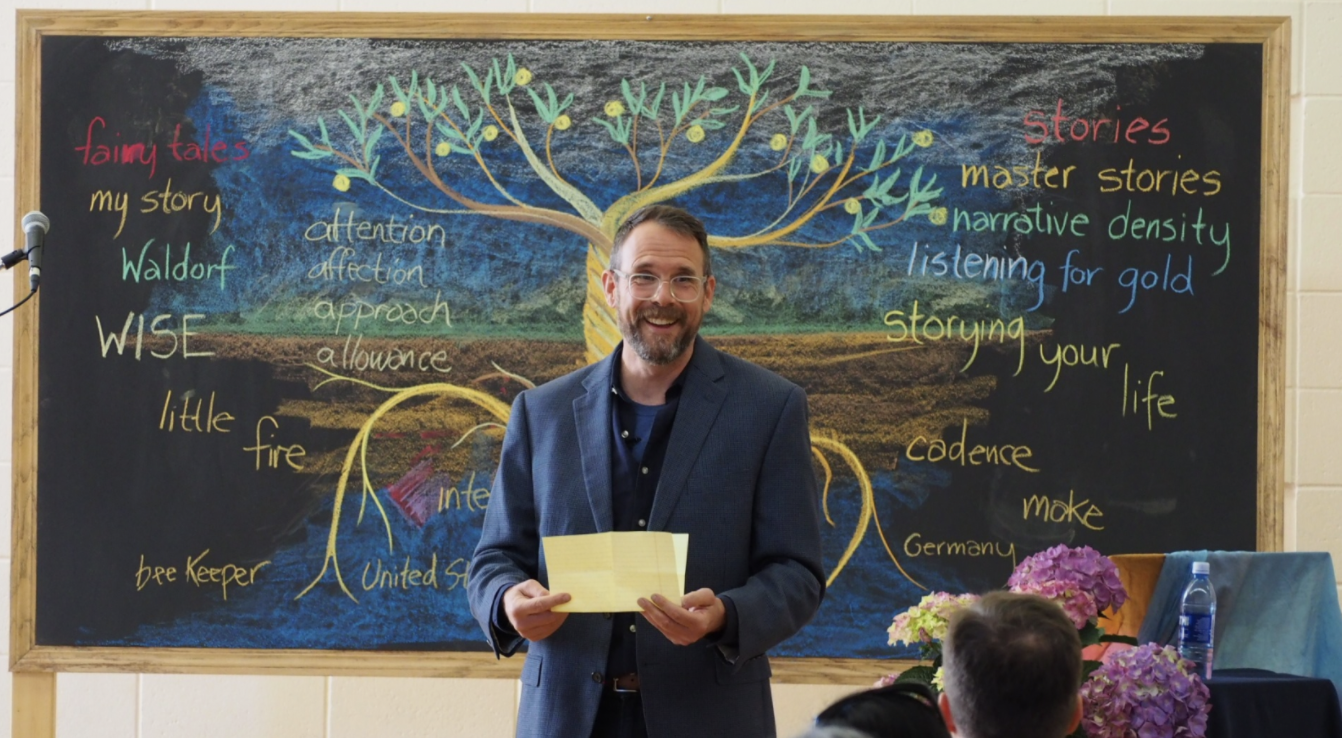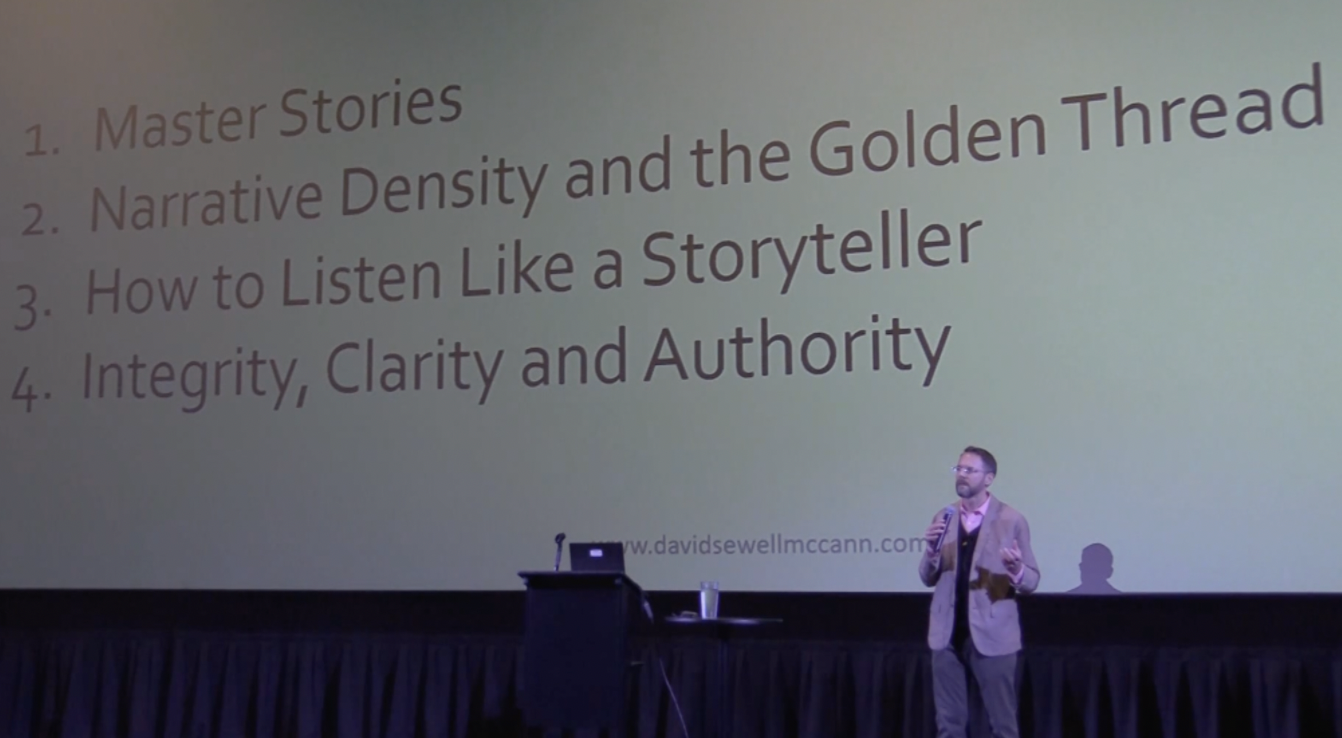 Topics have included "Master Stories", "The Golden Thread", "Storying and Restorying", and "Transformational Storytelling"
"David is a dynamic and down-to-earth presenter. He's a superb listener whose attunement to group needs and flexibility has served us well in workshops for the Association for a Healing Education. Our groups always feel they have been in the presence of a thoughtful and intuitive master of his craft, and are validated by him in their path to be story creators. We always wish we had more time to create magic with him as our guide."
Connie Helms, Consultant and teacher trainer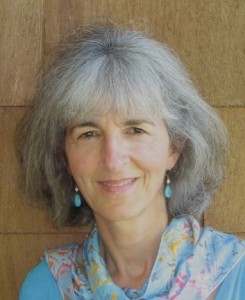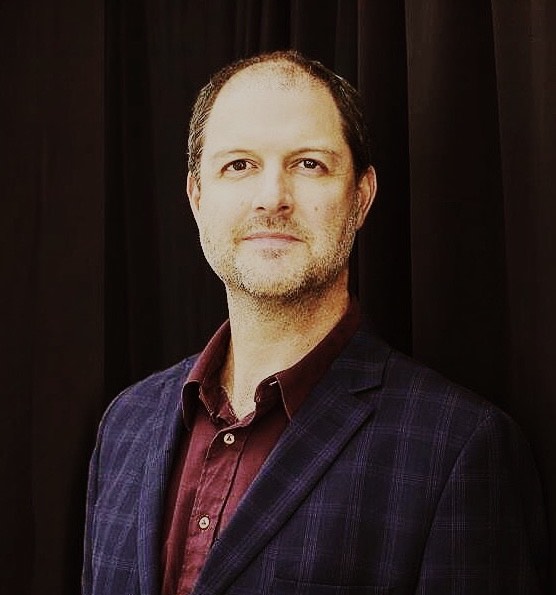 Besides being an amazing storyteller, David is a genuine and compassionate listener. He takes the time to dive deep into his clients' concerns and transform those concerns into creative and dynamic solutions. He has helped me realize my potential as an educator in ways I never would have imagined on my own.
Jason Phelps, Waldorf and Public School elementary teacher
"One of the things I like about David's approach to storytelling is that he coaches students through how to bring awareness to their body and their environment and pay attention to how that can influence their writing. This is an approach I have not seen in other workshops I've attended about how to teach kids to write."
Kira Caluza, 5th grade charter school teacher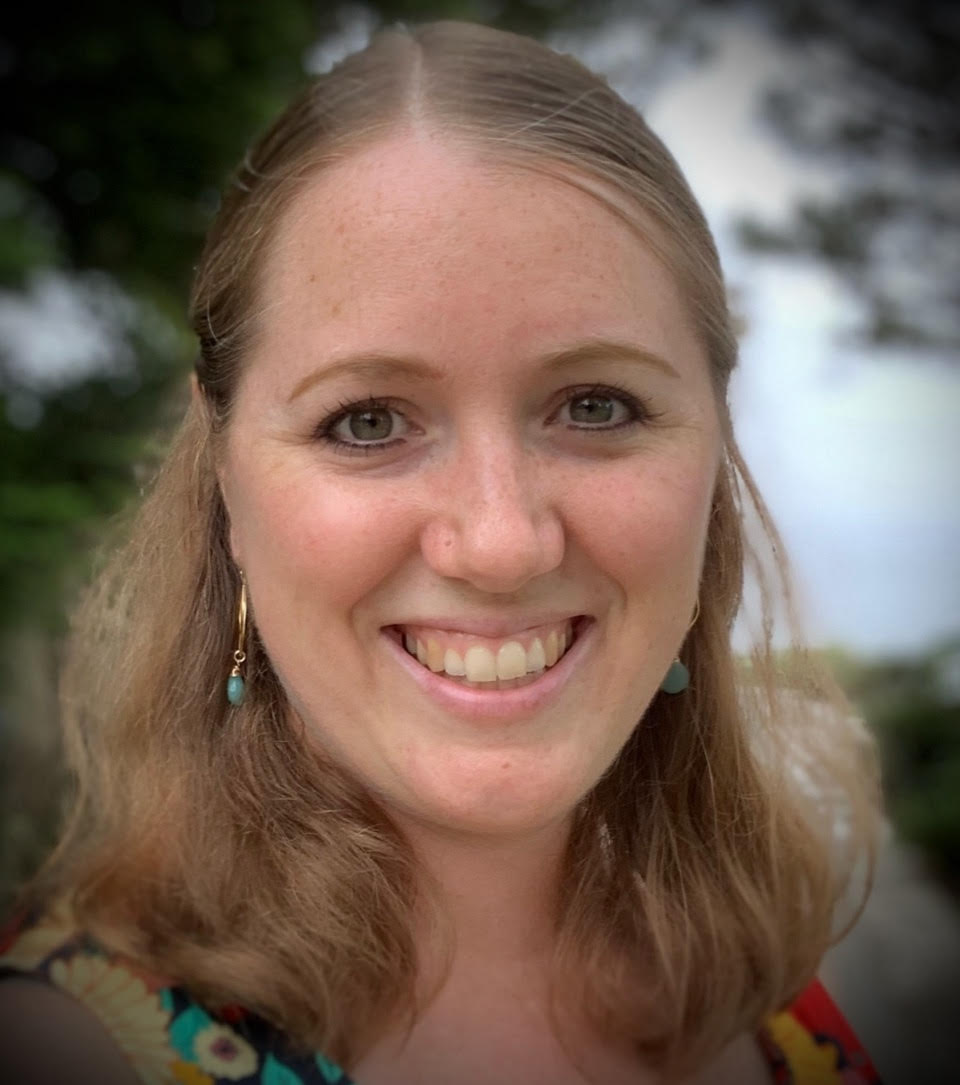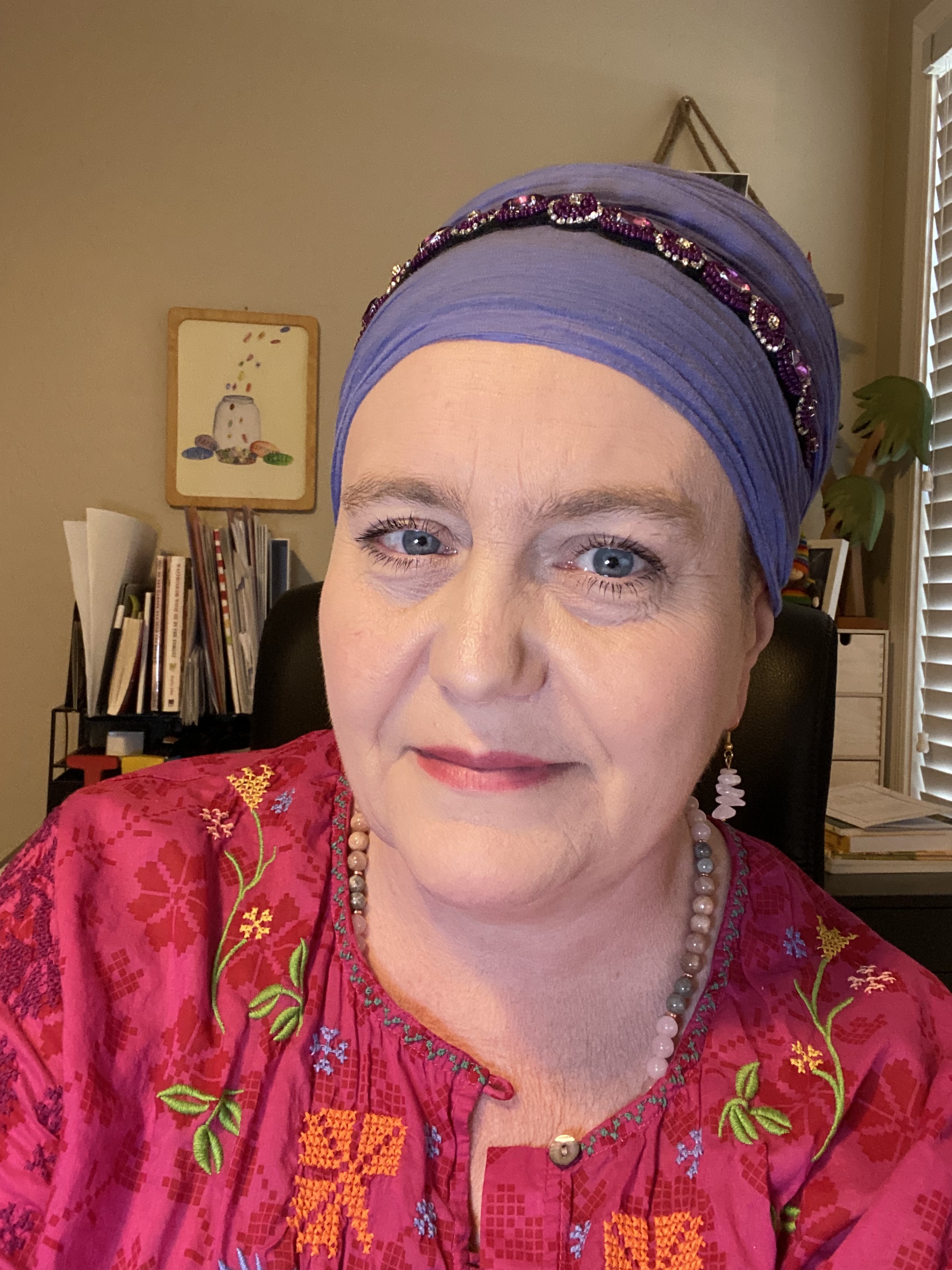 "David and his team are a gift! We started a virtual school in 2020 and his team taught our teachers HOW to navigate the online space with their students. Going into our second year, they are pros! I highly recommend David for training... grown-ups and children."
Melisa Nielson, Seven Times the Sun Virtual School
Other Ways to Experience Restorative Storytelling
Below you can read articles, watch videos and take individual courses. Children's courses also for sale on our Story Steps Education site.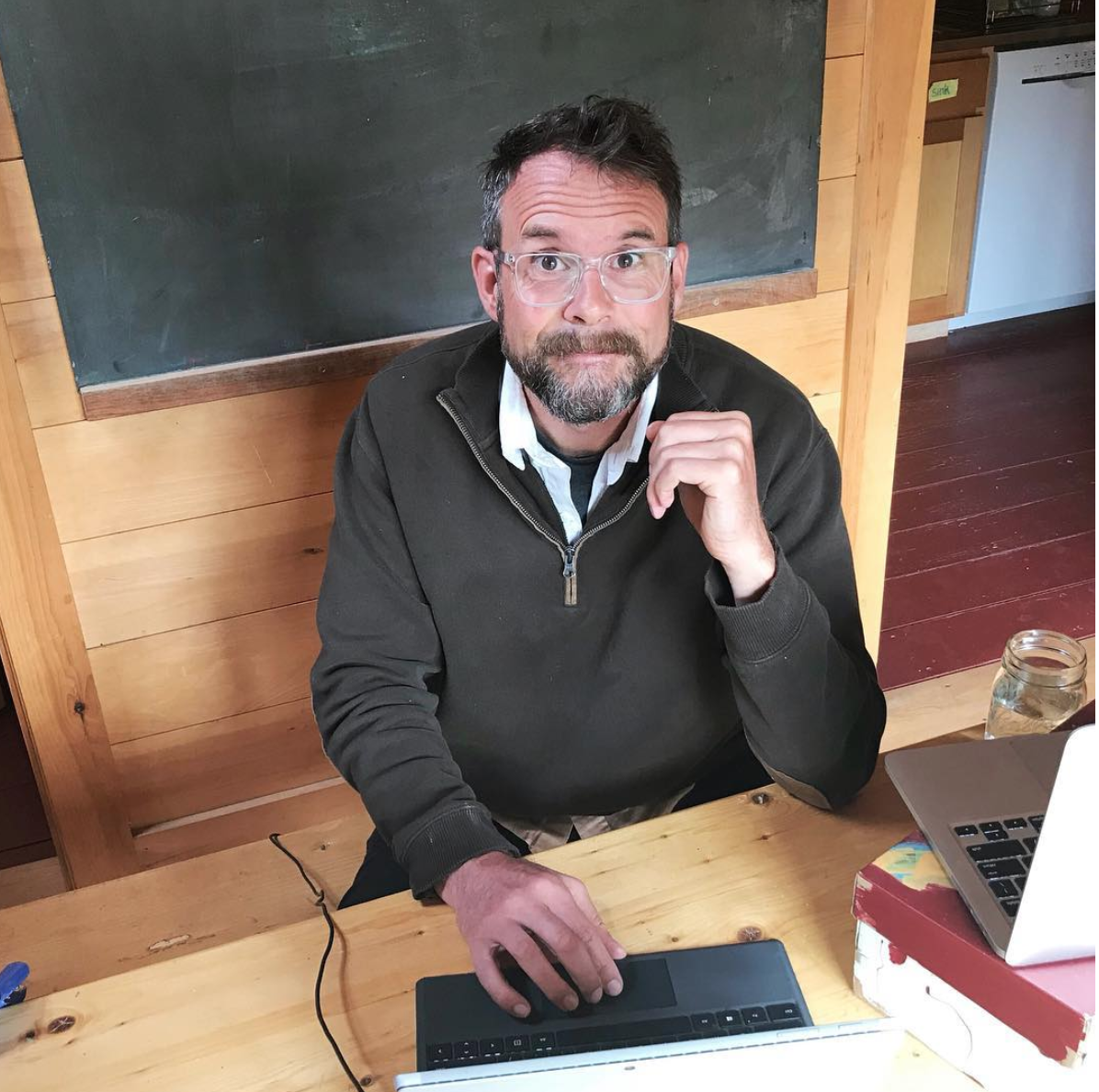 Articles from David
Thoughts and essays on Restorative Storytelling and Storytelling in general published on Medium.com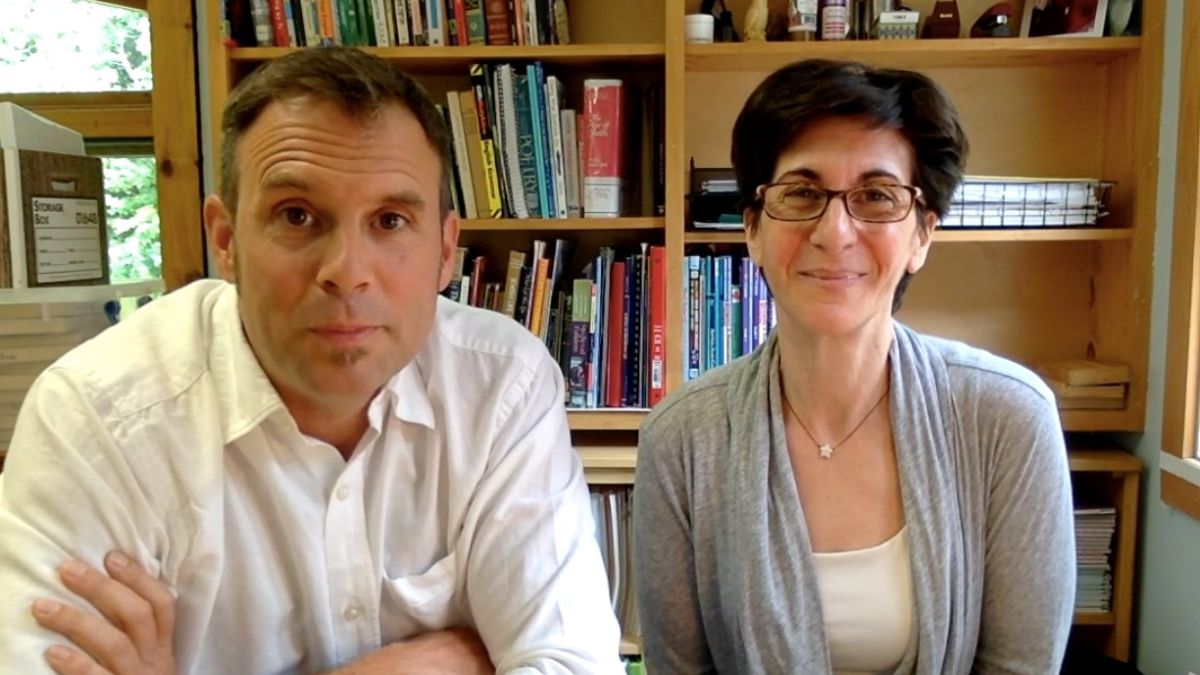 Video tutorials
David and Meredith have created several series of videos that cover topics like:
The four pillars of storytelling
The temperaments
Storytelling and festivals
The five "fools"
"Heart Thinking"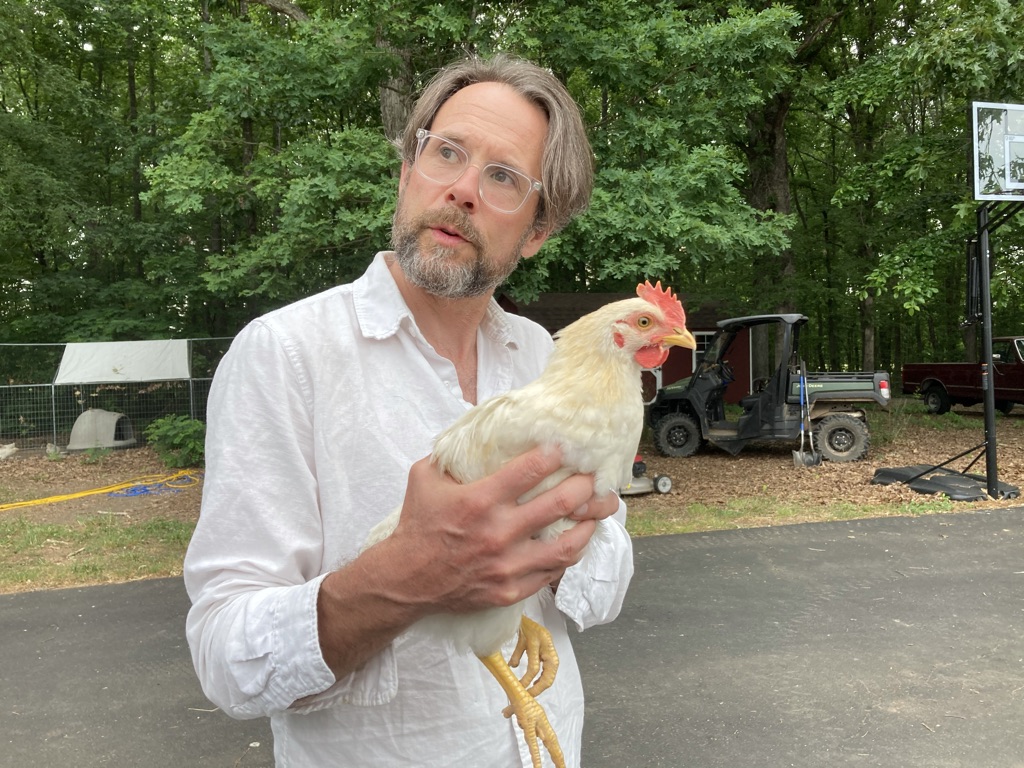 This is David (with a young rooster)
I've been working with narrative my whole life, and it has become my matrix and context for just about everything. I've been a painter, a filmmaker, an elementary school teacher, an author, and writer/teller for Sparkle Stories, and over and over again, I have found storytelling to be the most enduring and clarifying form of connection. It works when nothing else can, and it is teachable.
This is Meredith (with sheep)
I have been a classroom teacher for over thirty years and now I combine my education experience and training with certifications in Living Inquiry Methods, Enneagram and Feldenkrais Awareness through Movement to support Restorative Storytelling training and storytelling and superhero courses for our online children's school Story Steps Education .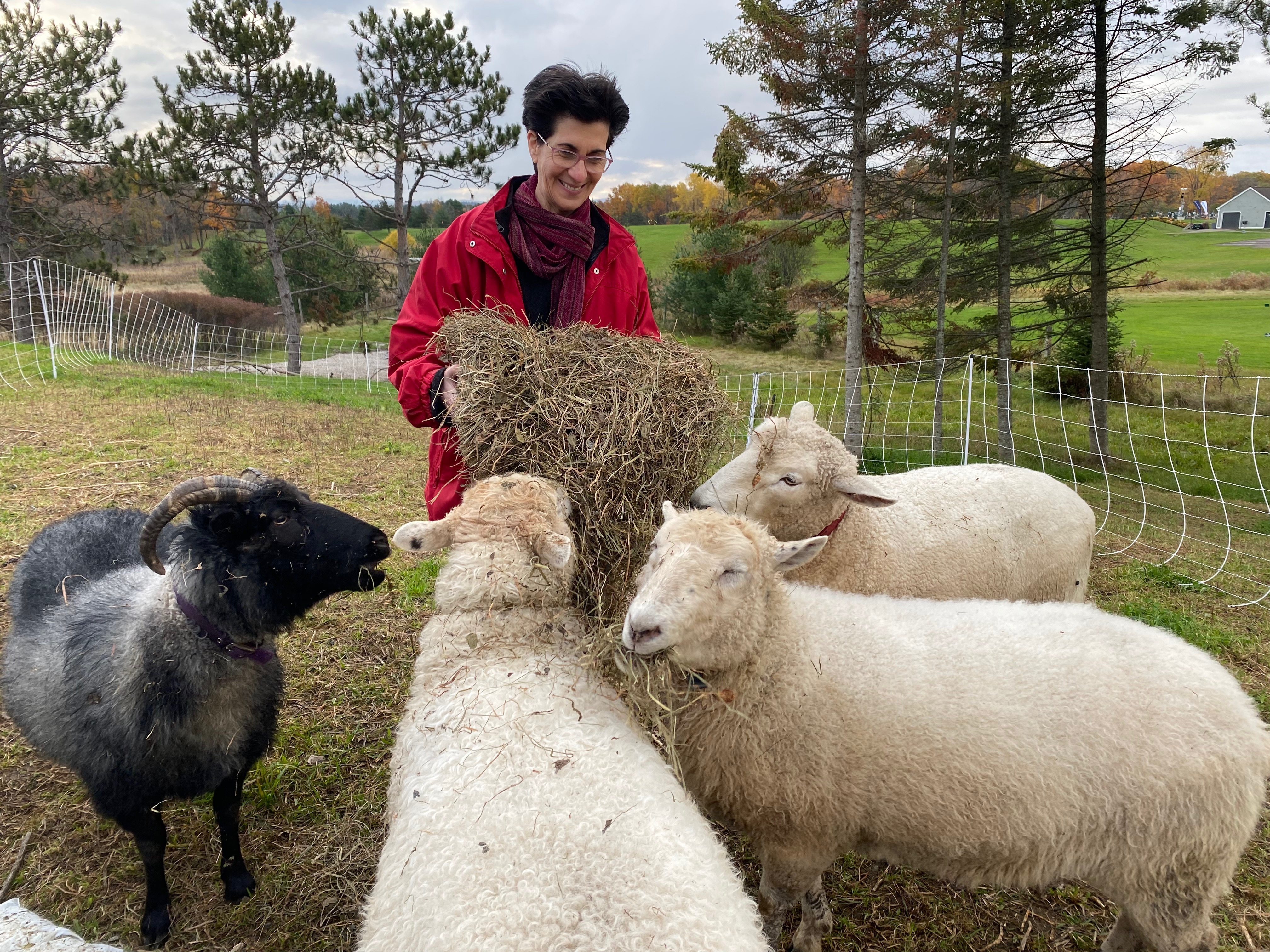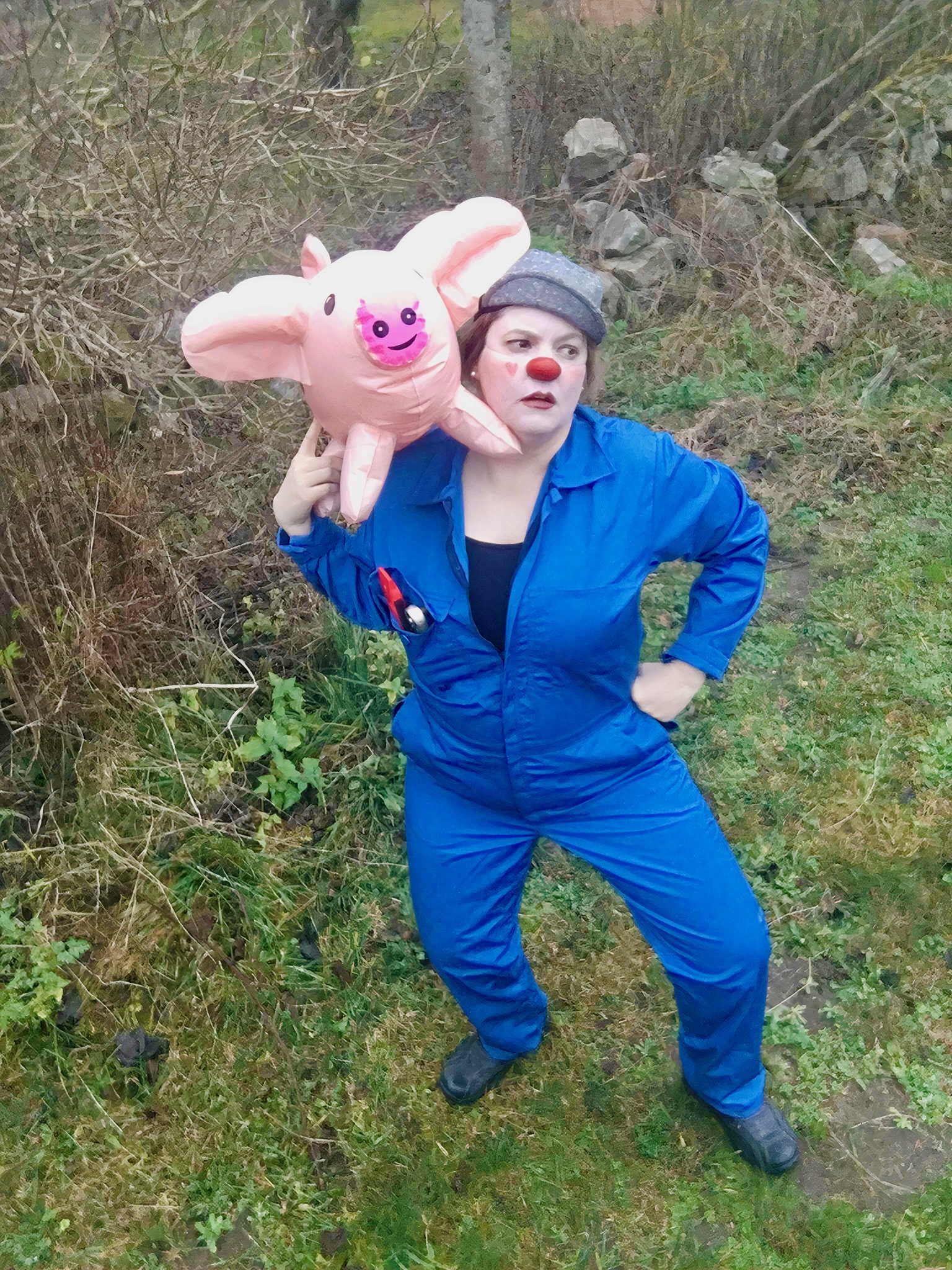 Laura is an applied theatre practitioner, teacher, and artist tending the social soil to create peace, change, and connection. She offers tools from interpersonal somatics, movement arts, creative drama, and applied neuroscience to change the patterns within structures of oppression and help us occupy our concentric bodies of connection from the cell to the soul to the source and back again. Laura is an American who lives and works in Sweden where she sticks out like a clown even without the red nose.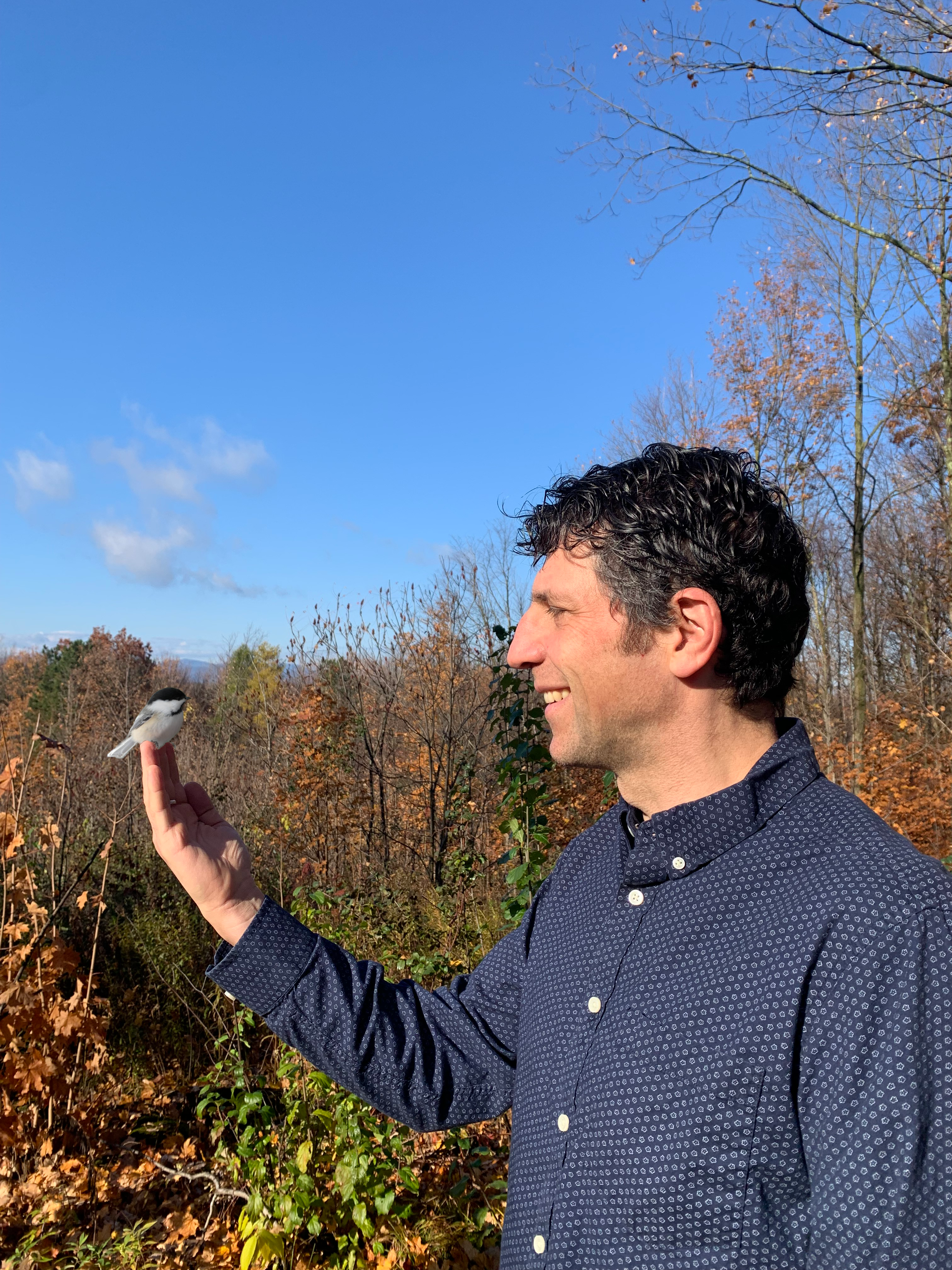 Per Eisenman (with chickadee)
Per is a therapist practicing Open Dialogue family therapy with kids and families to co-create create new stories. I find that when we engage in dialogue together, the world around us shifts and we discover things that didn't previously exist.
He and David collaborated on a popular storytelling card game called Tailors. You can get your own deck at Tailors Games.
Crystal Shelley (with dog)
Crystal Shelley is the owner of Rabbit with a Red Pen, where she provides editing and authenticity reading services to fiction authors. Drawing on her background as a licensed clinical social worker, she unites her love of language and her passion for social justice by advocating conscious language use and inclusive representation in her editorial work. She is the creator of the Conscious Language Toolkits for Editors and Writers and serves on the board of ACES: The Society for Editing. Connect with her on Twitter, Instagram, and LinkedIn.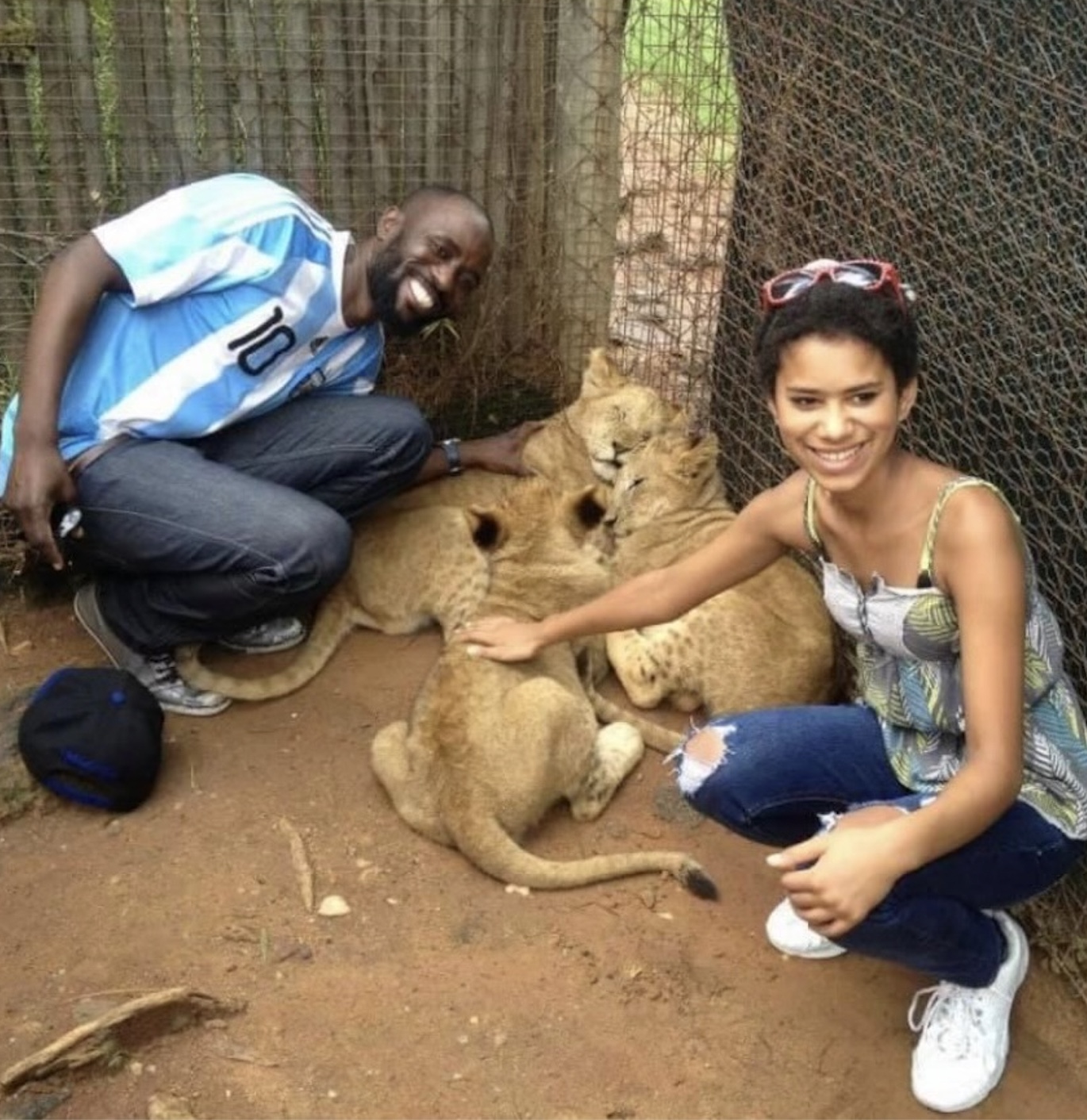 Mashobane Moruthane (with lions and his daughter)
Throughout his entire career, Mashobane Moruthane has been bringing together the worlds of movement and learning. While working as a movement and games Waldorf teacher in Chapel Hill, North Carolina, he created the Ubuntu Initiative. As Mashobane defines it, Ubuntu is humanity, unity, togetherness. The central message of Ubuntu is: I am who I am because you are who you are. The Ubuntu Initiative meshes rhythm, balance and movement games with anti-racism and diversity training. This helps create beautiful, joyful and conscious communities. Mashobane is now the movement teacher for the San Diego Waldorf School.
Margery Segal and Jason Phelps (as legos)
Margery Segel is a somatic therapist with a dance background and Jason Phelps (her husband) is voice/performance teacher and doctoral candidate in Special Education.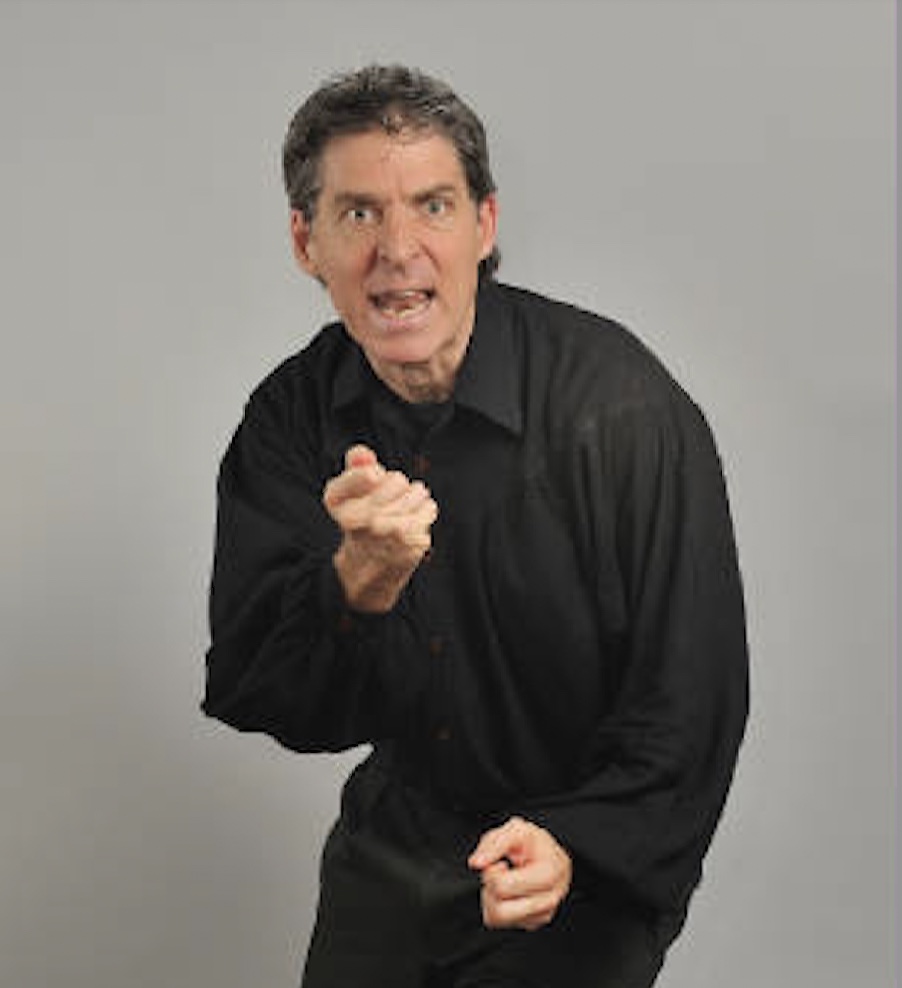 Glen Williamson (with great passion)
Glen Williamson, a founding member in New York City of The Actors' Ensemble and New Directions Theater, appeared in numerous productions with both companies. He currently plays multiple roles in the touring production of The Gospel of John with Walking the dog Theater and the title role in Aeschylus Unbound, which Glen co-wrote with the late film star Mala Powers. The off-Broadway run of Glen's one-man play The Boy Who Saw True was chosen by Back Stage as one of the five best plays of 1992. Glen trained in the Michael Chekhov acting technique and at The Juilliard School and has acted with the American Conservatory Theater in San Francisco and the American Stage Festival in New Hampshire.
Check your inbox to confirm your subscription